For 20 years, my radiology practice was a large part of my life and my identity.

I was a solo practitioner at a small community hospital in Kansas. It was a lot of work, but I adored the people I worked with and I took pride in being the one to serve friends, family, and other familiar faces from my small-town neighborhood.

But things quickly went from good to bad when my hospital got caught up in a change of administration and what felt like a subsequent race for profits—a race that I know many other radiologists have felt, too.

The profound negative impact these changes had on my professional and personal life led me to make one of the hardest, but ultimately best, decisions I've ever made—to say, "I quit."

Here's how I knew the time was right to leave my practice and why it was so difficult. If this story resonates with you, then you'll want to read through to how today, I can honestly say I've found joy again in practicing radiology, and in my life.


A PACS nightmare: Cutting corners on IT and patient care

I've heard so many stories about finance-focused administrations cutting corners on technology and IT, and my experience was no exception.

Soon after the change in administration, cost-saving measures meant I had to switch to a new system that lacked both an adequate PACS and no RIS. I was in disbelief. I literally couldn't access prior images for ongoing patients, some of whom had been coming to me for all my years with the hospital.

I no longer had a voice in something that was so central to being able to do my job well. I was no longer able to take care of my patients appropriately with the system the hospital provided. So, I installed my own system—with my own money—in my home. I would literally perform all the procedures at the hospital and then drive the 45 miles home so I could take care of my patients. This was an ongoing conflict without resolution for over two years.


The grind: feeling overworked, and underappreciated
List pressure is something I know many radiologists can relate to. For me, the pressure to quickly move the never-ending list of cases through the system became overwhelming. The worklist didn't end, so I was literally never done working.

The pressure was impacting the quality of my work, my health and happiness—and the administration didn't care. I would walk in the hospital, close my office door, and not see anybody until I came out at around 6 p.m. "Lunch" became a thing of the past; I was scheduled straight through the day. Even after I got home, I kept working. I didn't have the time with my family I valued, and the time I did have was soured by my diminishing mood.


The last straw: taking the focus off patient care
Taking good care of patients was the mantra that got me through the long nights and the exhausting mornings. So when I felt like I had to focus more on moving volume than the high standard of care that I took pride in, my morale took a huge hit.

For example, I noticed that more and more of the studies I was reading seemed unnecessary or excessive; I saw cases where a physician would order for a whole-body CT where a single scan would have sufficed, or where a patient would have multiple, repeat images by different physicians. Back when I had more time, I would have spoken to the doctors and counseled them, but I just didn't have time anymore.

My complaints went unheard. It was clear that patient care was no longer the key measure of success. Instead, it seemed to be all about how much money I could generate.


The struggle: Should I stay or should I go?
In spite of the struggles that I experienced, there were a few things holding me back that I think many radiologists can relate to:
Leaving my techs and my doctors—My techs were like my family. I had brought some of them along with me from my residency, and I had to overcome a lot of sadness about leaving them and the hospital doctors behind.
"Abandoning" my neighbors—In our small town, the people whose studies I was reading were the people in my neighborhood, and it meant a lot to me to be there for them. I didn't want to let them down.
Working from home full-time—I knew teleradiology was an option, but I never thought working from home was for me. I liked going into work every day, and I liked seeing people face to face. I also worried I wouldn't have the right support to practice at the level I needed to.
I did a lot of soul searching, I weighed all the pros and the cons, including the serious ripple effects on my team and patients, which weighed heavily on me. But at the end of the day, the grueling pace was too much—especially when I couldn't even console myself with the knowledge that I was providing top-notch patient care. I needed to put myself and the patients I served first.


I love radiology again: A better life, a better career, more patient-focused care
I am not exaggerating when I say that I am such a happier person, and a better radiologist since joining vRad in 2021. I love the person I am now, and so does my family. When I'm not working—even though I'm only steps away from my reading room—I'm no longer thinking about work. Instead, I'm going for a ride on our horses, watching my daughter's show, or just sitting and enjoying my husband's amazing chili. I'm taking care of myself.

I'm able to enjoy my life because on a professional level, I've finally found joy in practicing radiology again.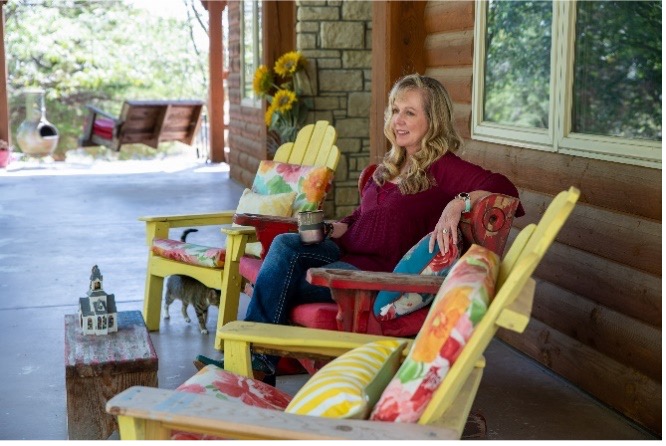 No longer is there pressure to get through my worklist. Instead, I read at my own pace—giving each patient the time and attention they deserve. That means everything to me. Then, when my shift is over—it's over. I simply sign off knowing those patients on my worklist will get picked up by one of the many other radiologists on shift.

Without the politics and distractions in hospital medicine I really can just read. I'm immune to things like meetings, insurance companies, Medicare, MIPS, CMS measures. My practice takes care of those things now. The burden no longer falls on me.

The reading platform's PACS and RIS are the best I've ever worked on, and it makes an incredible difference in efficiency. There is no longer any frustration over the technical aspect of the job. All the non-clinical aspects of radiology are automated, and AI keeps critical patients at the top of my worklist.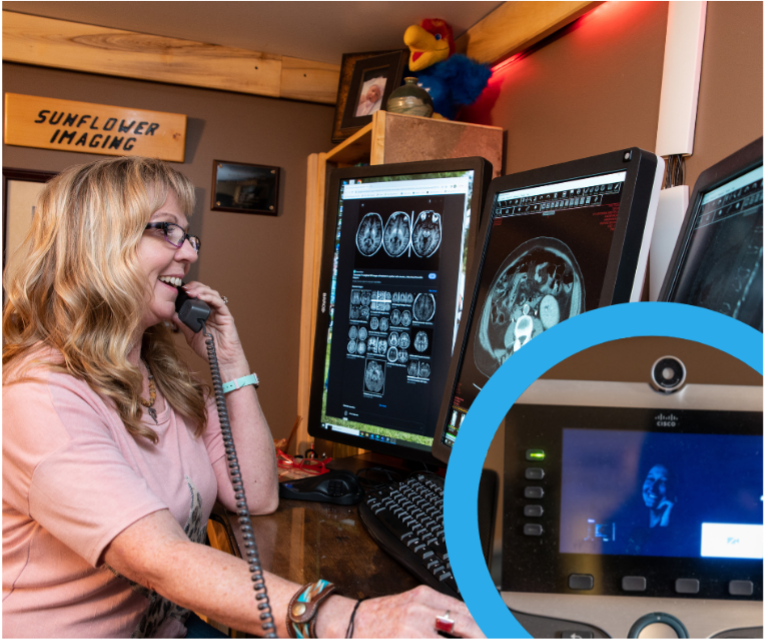 I'm part of a dedicated, helpful, and caring team even though we might be hundreds—or thousands—of miles apart. One of the best parts of my job is my radiologist colleagues and mentors I have gained since joining vRad. There are so many amazing fellowship-trained radiologists here willing to help and teach whenever I have questions or need to consult. Not to mention the radiologist support teams who are only a click or phone call away to help me with whatever I might need.

Besides that, every single person I talk to at the practice is just nice. It makes my days so much more pleasant.

It is a beautiful way to work.

I can honestly say that my only regret is that I didn't leave earlier, and that I stayed in a bad situation for so long. My hope is that if there are radiologists who are thinking about making the jump but need a little push, my experience, bad and good, will help them see that there is a better option.


Let's chat
As you're evaluating your next radiology career move, I hope you consider vRad. Practicing radiology from home can be very rewarding for radiologists of all backgrounds. If you'd like to speak to me directly, please request to be contacted here and mention my name. I'd be happy to share my experience and answer your questions.