Imagine having a 150-bed hospital without a radiology department. Imagine being an obstetrician in an isolated area without access to ultrasound. Imagine trying to diagnose complex conditions by physical exam alone. Across the globe, medical professionals face challenges like these every day. Over 60% of the world's population lacks access to radiology services or imaging technology. Many don't even have access to reliable power or transportation, much less any medical care.
Now imagine you are part of the solution.
Making a Global Impact
In 2009, I decided to leave private practice for the flexibility and better work-life balance that teleradiology could offer. I wanted to give back to the radiology community. I began by volunteering radiology interpretations, but I quickly discovered I wasn't really changing lives. It became clear to me that bringing imaging services to underserved areas was a complex problem with hundreds of pieces and that reading studies was only one missing piece of the puzzle. I was in over my head. Lack of infrastructure, equipment, technology support, skilled technicians and sometime basic necessities such as electricity or transportation were just a few of the issues that needed to be addressed. 
After a little research, I learned there were several charitable organizations looking to address the myriad of issues involved in bringing imaging to underserved areas. Organizations like RAD-AID, Project C.U.R.E, and UnitsUSA were already working to deliver diagnostic resources to regions in need. Rather than trying to reinvent the wheel, we started the First Read Initiative (FRI), a charitable organization where vRad radiologists can donate the compensation from the first X-ray read of their shift to a charitable fund. The FRI then partners with charities to provide and transport equipment, educate end-users and train technologists. The First Read Initiative was designed to find an easy way for anyone interested in improving access to imaging to come together as a community and "help the helpers". We wanted to be part of the solution.
Real-Life Stories: FRI Donations in Action
The First Read Initiative has supported multiple radiology charities all over the globe. Since its inception in 2018, we have raised over $500,000 and been an integral part of charitable initiatives from Haiti to Ukraine, from Vietnam to Lesotho, and even in our own backyard. In 2022 alone, vRad radiologists raised over $130,000 to support projects in Hawaii, India and Niger. At the recent vRad radiology conference we had the opportunity to see the results of these efforts. Our donations and continuing partnership with different radiology charities have had an incredible and life-changing impact on the communities and people in these regions. I wanted to share their stories.
Humanitarian Radiology Development Corps
The Humanitarian Radiology Development Corps or HRD Corps – fondly referred to as "Hardcore", is a small charity that's done extensive work in Haiti but also has projects in other parts of the world including Bolivia, Nicaragua, and even the United States. HRD Corps has provided X-ray and ultrasound equipment for local and regional hospitals and has even helped create entire radiology departments from the ground up. They also have brought portable ultrasound resources to rural communities that have no access to hospitals or any imaging whatsoever.
Some of their recent successes include:
Securing and installing X-ray machines for a 150-bed hospital in rural Haiti.
Creating an entire radiology department for GHESKIO. GHESKIO runs a research center in Port au Prince and clinics in various parts of Haiti. GHESKIO (A French acronym for the Haitian Group for the Study of Kaposi Sarcoma and Opportunistic Infections) collaborated with HDR Corps to design and build an entire radiology department. HDR Corps provided five ultrasound machines and set up an ultrasound training program.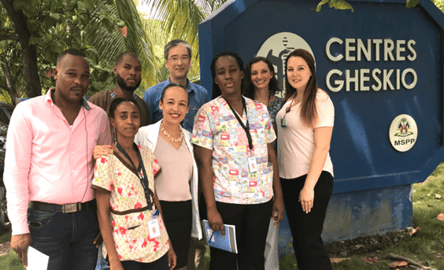 Providing portable ultrasound equipment to Dr. Osias, an obstetrician working in northern Haiti who now donates her own time and skills at the local hospital, which is often without electricity to power their own ultrasound machines. Dr. Osias, with a portable ultrasound supplied by HDR Corps, is legitimately saving lives on a daily basis. Their most ambitious project to date will be to supply, train and help support 5 radiology departments in the country of Malawi.
UnitsUSA
UnitsUSA stands for Ultrasound Networking Interpretation Training Supply for Under Served Areas. Their mission is to provide portable ultrasound units and training for practitioners in underserved areas around the globe, particularly in areas that lack electricity. Despite being a small and underfunded charity, they have projects across five continents providing ultrasound equipment and training.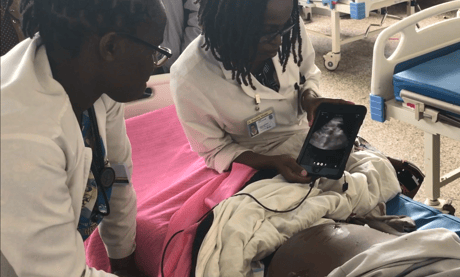 Portable ultrasound units provided by UnitsUSA are used every day across the globe to diagnose fractures, peritonitis, appendicitis, pregnancy-related complications, and a host of other problems. FRI in collaboration with UnitsUSA and the Mexican Red Cross is in the process of supplying the entire Emergency Medical Services department of Tijuana with portable ultrasound units to diagnose and triage trauma patients in this city of 1.7 million people.
RAD-AID
RAD-AID is a larger organization with programs in over 40 countries and chapters throughout the world. RAD-AID also supports more than a dozen radiology residencies in multiple different countries. Like HRD Corps, they have built radiology departments from the ground up. They have transformed radiology departments all over the world. They helped one facility go from no radiology department to a fully digitally capable one. They took a Nigerian hospital from having no computers at all to deploying and successfully using AI. From donating equipment to sending teams to provide clinical education, RAD-AID and FRI have teamed up to bring imaging services to patients throughout underserved areas. RAD-AID developed their own radiology readiness assessment program which looks not only at what hospitals in underserved areas need (they need everything), but more importantly what they are actually ready for and what they already have. This lets RAD-AID work with hospitals to build their programs step-by-step and fill in the gaps in the most constructive way. 
Most recently, they brought their model to Kyiv in the midst of the on going war. KyivCity Clinical Hospital #6 reached out to RAD-AID for support to help care for their wounded. Their goals are to create an imaging data storage system and integrate with PACS and EMR and hopefully establish PACS throughout Ukraine. Thanks to funding from FRI, RAD-AID has been able partner with Amazon Web Services and donate a PACS, respond to a recent CT outage and provide imaging support to the wounded and local population.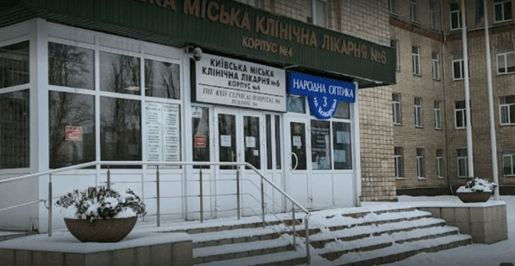 In the United States, RAD-AID's women's health program works to advance cervical and breast health access through community intervention. This initiative uses mobile units to take screenings into the community, providing essential imaging and diagnostic help to rural communities in the United States. With the help of the FRI, nearly 18,000 breast cancer screenings and 25,000 cervical cancer screenings in underserved communities have been performed. RAD-AID and FRI together - helping to transform lives in our local communities. 
The Ripple Effect of Radiology Philanthropy
We are just getting started. Most of us got into healthcare because we wanted to make a difference. We work hard to make a difference for our patients and our communities.
For vRad radiologists, The First Read Initiative is one-way radiologists can make an impact for thousands of patients, without ever leaving the chair in their reading room. It is often difficult to see how our small individual efforts can have a global effect. The First Read Initiative hopes to bridge that gap. We want to demonstrate that our individual efforts can improve people's lives all over the world. You've seen all the problems facing imaging access globally, now imagine being part of the solution.
As Victor Webster once said, "If you throw a pebble into the water on one side of the ocean, it can create a tidal wave on the other side." Come join FRI and charities like RAD-AID, HRDC and UnitsUSA and help create a tidal wave of hope and care for underserved people all over the world. 
See the Impact: Video Recordings of Philanthropy in Radiology at at vRad's 2023 Conference
At the vRad's 2023 Practical Radiology Conference in Las Vegas in March, there was a special Philanthropy in Radiology session. Dr. Blake Polyenard, President of UNITSUSA.org, Dr. Berndt Schmit, MD MBOE, CEO of HRD Corps and Dr. Dan Mollura, MD, President and CEO of RAD-AID gave presentations about the amazing work they are doing around the world with the support of the First Read Initiative. Check out the video recordings below:
Humanitarian Radiology Development Corps
UnitsUSA
RAD-AID
https://rad-aid.org/